Coral Bones by Foz Meadows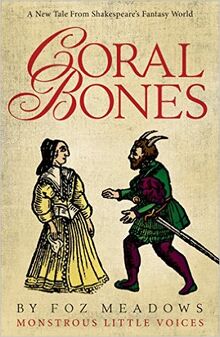 Published: Monstrous Little Voices: New Tales from Shakespeare's Fantasy World (ed. David Thomas Moore, Abaddon Books) Mar 2016. Also released as standalone e-book Jan 2016.
Reviews: SF Bluestocking
Word Count: approx. 14,000 words
Set after The Tempest in a fantasy Europe containing the fairy court of Midsummer Night's Dream, Miranda casts off the role set for her at the end of the play and goes searching for herself.