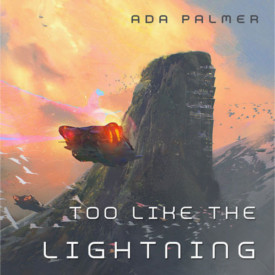 "Too Like The Lightning," by Ada Palmer
Published: Tor Books, May 2016.
Series: Terra Ignota, Book #1.
----
You must forgive me my 'thee's and 'thou's and 'he's and 'she's, my lack of modern words and modern objectivity. It will be hard at first, but whether you are my contemporary still awed by the new order, or an historian gazing back at my Twenty-Fifth Century as remotely as I gaze back on the Eighteenth, you will find yourself more fluent in the language of the past than you imagined; we all are.